City Futsal 2019 Futsal · Any All Levels
Accepting Team and Free Agents Players Only
MonTueWedThuFri
Sat
Sun
3:30pm to 8:30pm
8 regular season games + playoffs
Team Fees

Regular

$299.00 per team + $5.00 Processing Fee

Additional Team Fee

$100.00 (payable by captain)
Free Agent Fees

Regular

$50.00

+ $5.00 Processing Fee

Futsal is a fun, popular indoor version of soccer played on a court with a heavier weighted ball for better control. Futsal enhances foot skills, ball control, coordination and agility, and speed of play. The small sided format (5v5) allows players more touches on the ball. Players can sign up as a team or individually. Players who sign up individually will be available to be signed to a new or current team. Individual players : we guarantee we will try to find you a team, or your money back.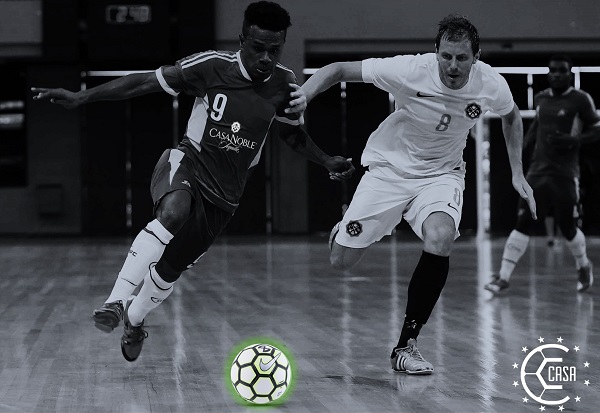 ---
League Details
All matches on Saturday afternoons, 3:30 PM to 8:00 PM

All matches at the South Philadelphia High School (2101 S Broad St, Philadelphia, PA 19148) FREE Parking

Minimum of 8 regular season games (January 12 - March 2), followed by playoffs on March 9.

5 A SIDE - 4 field players and a goalie

50 minute match (two 25 minute halves - 5 mins longer than traditional Futsal halves)

Futsal balls will be provided by CASA

Team Registration Fee : $299 per team (fee includes 1 futsal ball for your team)

Certified & Licensed Futsal Match Officials : ref fees are $25 per match (paid by captains before each match)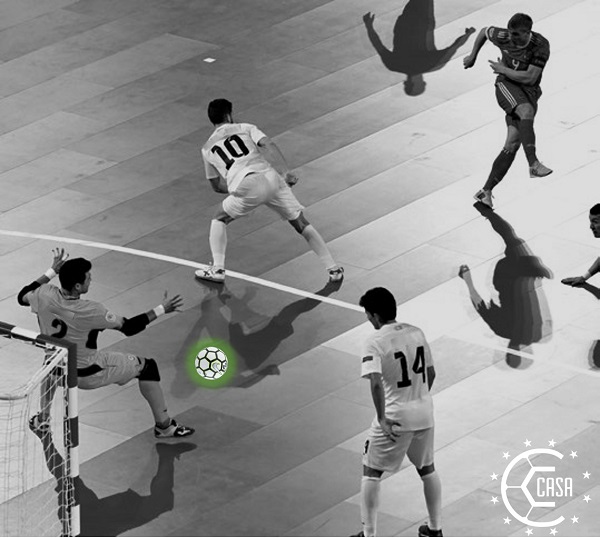 1 Time Deposit Fee (A CASA League-Wide Policy) : Are you New to CASA? If so, new CASA clubs are always required to submit a one time $100 deposit as our disciplinary deposit. This is your way of letting us know you won't be a.) forfeiting a league match or b.) receiving a straight red card. If you do either of these, this deposit is removed from your account and must be replenished prior to your next league match. You may only use this code if your team is in good standing. Use the discount code CASANOBLE at checkout. Applicable for returning CASA teams only.
---
For a detailed rundown of CASA's Futsal Rules: Click HERE. If you have any specific questions, our licensed futsal referees will provide a summary of the rules to your entire team prior to the start of your first game.