5v5 Division (ABIERTO) | Saturdays @ Life Center Academy Turf (NJ) | Winter 2021 Soccer (Indoor) · Any All Levels
MonTueWedThuFri
Sat
Sun
11:30am to 3:30pm
8 regular season games + playoffs
Team Fees

Regular

$599.00 per team + $5.00 Processing Fee

Additional Team Fee

$100.00 (payable by captain)
Free Agent Fees

Regular

$99.00

+ $5.00 Processing Fee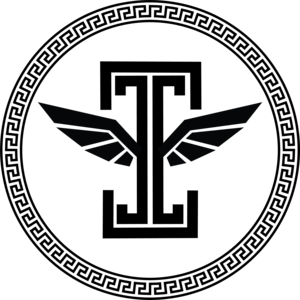 CASA is proud to announce that we have partnered with Icarus FC (https://www.icarusfc.com/). If your team needs new kits, contact Rob Smukler at owner@icarusfc.com! ALL CASA teams receive massive discounts for jerseys and full kits. Kits are completely custom designed and include free logo design as well. Order yours today!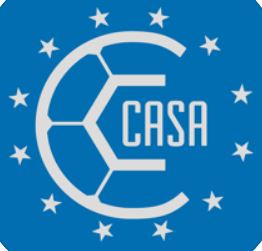 Download the CASA Soccer Mobile App on the Apple store!

Download the CASA Soccer Mobile App on the Android Store!
CASA is excited to announce its new indoor turf league at Life Center Academy in NJ! CASA will have two open divisions (Primera and Segunda) of 8 teams maximum in each.
Players can sign up as a team or individually. Players who sign up individually will be available to be signed to a new or current team. Individual players: we guarantee we will try to find you a team, or your money back.
---
League Details
All matches on Saturdays, 11:30 AM to 3:30 PM

All matches at the Life Center Academy Indoor Turf Complex

Minimum of 8 regular season games (January 16 - March 6), followed by playoffs on March 13. Top 4 teams from each division make playoffs, which will be single elimination.

5 A SIDE - 4 field players and a goalie

40inute match (two 20 minute40 minute match (two 20 minute halves) halves)

40 minute match (two 20 minute halves)

Team Registration Fee : $599 per team

Certified & Licensed Match Officials : ref fees are $25 per match (paid by captains before each match)
1 Time Deposit Fee (A CASA League-Wide Policy) : Are you New to CASA? If so, new CASA clubs are always required to submit a one time $100 deposit as our disciplinary deposit. This is your way of letting us know you won't be a.) forfeiting a league match or b.) receiving a straight red card. If you do either of these, this deposit is removed from your account and must be replenished prior to your next league match. You may only use this code if your team is in good standing. Use the discount code

ICARUS WINTER 2021

at checkout. Applicable for returning CASA teams only.
---
CASA's indoor turf leagues will follow the same rulebook as its 7v7 outdoor Abierto leagues in Fall/Spring. Check out the rules here! CASA Small-Sided Rules. If you have any specific questions, our licensed referees will provide a summary of the rules to your entire team prior to the start of your first game.