At Capacity
CASA Boston 11v11 SEGUNDA SPRING 2022 Soccer · Any Segunda (2nd)
Sold Out
MonTueWedThuFri
SatSun
8:00am to 6:00pm
Round-Robin (9 regular season matches) + Playoffs
Team Fees

Early Bird

$1799.00 per team + $5.00 Processing Fee

Regular

$1799.00 per team + $5.00 Processing Fee

Late

$1849.00 per team + $5.00 Processing Fee

Additional Team Fee

$100.00 (payable by captain)
Free Agent Fees

Early Bird

$135.00

+ $5.00 Processing Fee

Regular

$135.00

+ $5.00 Processing Fee

Late

$140.00

+ $5.00 Processing Fee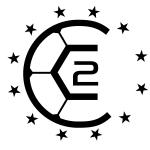 Spring into soccer with CASA, Boston's #1 adult amateur soccer league! CASA offers the best promotion / relegation leagues in the city, at an affordable price. Special feature for our Spring 2022 season, all teams who register will receive (20) Icarus FC jerseys as part of the registration.
Format:

Maximum of 10 teams

Round-Robin (9 regular season matches) + Playoffs

11 v 11 soccer

90 minute games

3 referee system

Match balls to be provided by captains

Referee fees per team, per match = $100 CASH

Games 8:00AM and 6:00PM Saturdays/Sundays during the day (1 match per weekend with exception of Playoff Weekend)

Live match coverage (match photography and streaming live video coverage when available)


Regular season champs and playoff promotion champs are promoted up one division to Primera (1st)

2nd, 3rd, 4th & 5th place teams enter the promotion playoffs.

The bottom two teams [9th & 10th place] are relegated down one division to Tercera (3rd)

Regular season champs qualify for the City Championship

City Championship Final will be Saturday, June 18th
Important Dates:
Registration Deadlines: NOW OPEN through 3/12 for teams and players

Late registration fee (after 3/12) = $50 additional

Roster Deadlines :



Captains Meeting: Saturday March 12th

First game-day : Saturday March 19th
Fields:
Casa Soccer League Boston's Segunda (2nd) division will play matches on turf fields in Boston and the surrounding counties.