Casa Soccer League is a 501(c)(3), volunteer-led non-profit organization that provides the Philadelphia and South Jersey area with competitive, high quality, organized soccer at an affordable rate. Founded in 2005 with just a handful of teams, the CASA community has swelled to over 12,000 members across 300 registered teams in 2021, growing into the largest independent amateur soccer league in the USA. We are all about great fun and good competition rolled into one. CASA, Spanish for "house," is truly a house league, solely managed by dedicated volunteers who provide their assistance and time throughout the year. We endeavor to foster the growth of the sport and advance amateur soccer in both the local and national areas.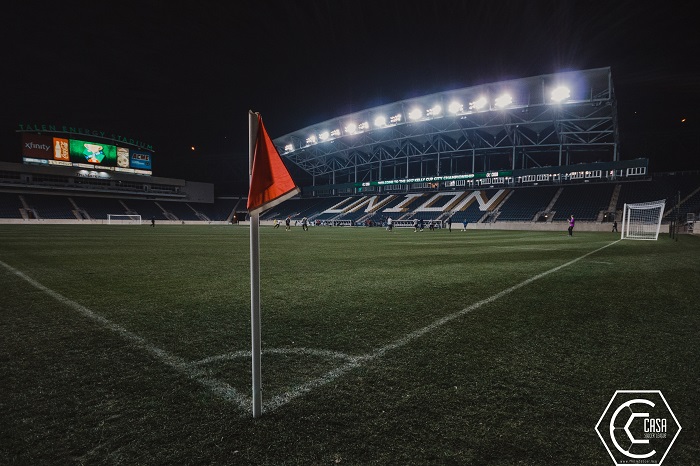 Now entering our 16th year, in addition our six (6) major 11v11 divisions, we are proud to continue to grow our Women's & non-binary divisions, and offer 7v7 soccer nearly every night of the week across Philadelphia & South Jersey. In the winter, we play futsal and 7v7 indoor turf in Center City and in Northeast Philly. In the summer, we offer both 11v11 and 7v7 soccer in Center City (on weeknights), as well as 11v11 & 8v8 Women's & non-binary divisions. We have garnered attention from the mayor himself for our well-publicized Kelly Cup and Unity Cup tournaments. Our epic footgolf outings have raised over $25,000 for college grants to benefit local Philadelphia high school soccer players. When we're not out on the pitch, we are hosting Champions League watch parties, end-of-season celebrations, and our biggest event of the year, CASA Day at Subaru Park Stadium, home of the Philadelphia Union.

---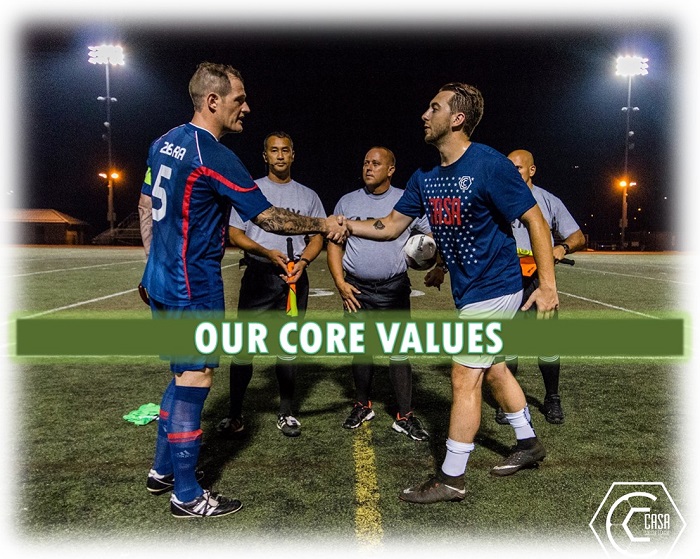 Inclusion: Anyone who associates as a soccer player is welcome, regardless of ability or background. Our vast player diversity spans 80+ countries. CASA proudly welcomes our siblings from the LGBTQA+ community. If you can play the game, then you can play the game.

Service: Operating 100% at cost, managed by unpaid volunteers. All proceeds go back into the community to support the growth of the sport at a grassroots level and to benefit our local non-profit soccer partners.
Health: Instilling well-being in mental, social, and physical health, while providing a safe environment for our players.
Leadership: Fostering opportunities for new, safe places to play in Philadelphia, and leading the growth of the world's most beautiful game in our community.
---
New to CASA? Welcome! CASA offers 11v11, and various 7v7 and 8v8 leagues throughout the year. We welcome all skill levels from beginner to former pros. If it's been a few seasons since your last game, we recommend starting off in one of our more recreational divisions and working your way back up to the form of your glory days.
As CASA Soccer League is a non-profit organization, we rely upon donations from you to further our mission of providing the Philadelphia area with competitive, high quality, organized soccer at an affordable rate. Please consider making a tax-deductible donation today to help ensure we succeed in our mission.