CASA SOCCER LEAGUE is committed to supporting and fostering diversity, equity and inclusion among its players. We recognize that diversity, equity and inclusion are multifaceted and that we need to address these subjects holistically to better engage and support all groups, particularly those who have been historically marginalized and underrepresented. We also recognize that our differences bring richness to soccer.
This commitment to diversity, equity and inclusion means that:
CASA will not tolerate discrimination based on age, gender, race, national origin, sexual orientation or any other social identity category and/or defining characteristic.
CASA will cultivate and support an inclusive culture and environment, where all individuals regardless of race, color, sex, sexual orientation, gender identity and expression, religion, nationality, age, socioeconomic background, financial means, marital and family status/makeup, physical ability, health status, neurodiversity, ancestry, and citizenship are supported and able to succeed in the sport of soccer.
Discrimination of any kind or intolerance of any level has no place within our league whether on the field, on the sidelines, or in the stands.
Who is the DEI Officer?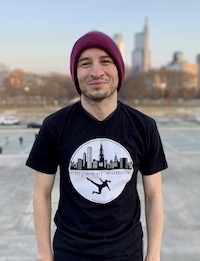 Yunio Martinez (he/him/his)
Diversity, Equity, & Inclusion Officer : Ymartinez@phillysoccer.org
"Soccer, for me, is a place to leave my problems aside, play the sport I love, and meet new friends. I have played soccer in Philly since I moved here from Guatemala. Eight years ago, I joined the LGBTQIA soccer club (Philadelphia Falcons). Throughout my time with the Falcons, I served on the Board as: Recruiting Officer, Sports and Activities Officer, Marketing Director, Vice President, the past two years as President, and now I am currently their Treasurer. I recently became CASA's first ever DEI Officer.
When I started this position, I originally saw the E as standing for Equality. After some research I came to understand that the E is for Equity; equality is sameness and equity is fairness. I wish I would have realized this sooner, but better late than never. Below is a picture representing this analogy. Point being - I am here to bring equity to our league!"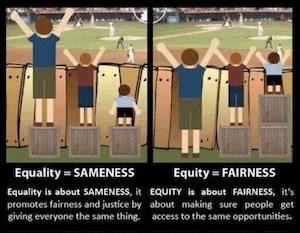 Community Sponsors
Want to sponsor our community and spread the word on Diversity, Equity, and Inclusion?
Contact our DEI Officer to see how you can help:
Partnerships
Philadelphia Falcons
Safe-Hub Philadelphia
Kensington Soccer Club
Philly World Cup