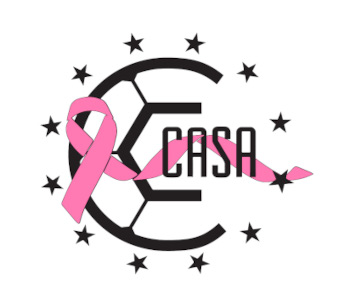 This fall help us to give back to our community as we kick off this season's activities.
Futbol Equipment Drive
We Are collecting cleats, shin guards, balls, and other equipment to donate to underserved communities, so donate your old gear! During the Fall CASA will be hosting few events where you can drop stuff. Everything collected will be donated to local organizations.
Contact CASA's DEI officer Yunio Martinez at ymartinez@phillysoccer.org for information on the next drop-off event!
Red Card Cancer
Throughout October CASA has committed to raising money for Red Card Cancer.
What is Red Card Cancer all about?
A Cure Is Our Goal. Red Card Cancer is a call to action to help defeat the world's biggest opponent by uniting the global game of soccer in the fight against cancer.
Everyone has been touched by cancer. Red Card Cancer is committed to raising money and awareness for cancer research and has partnered with the American Cancer Society to drive engagement and fundraising even further.
By engaging and working with all levels of the greater soccer community, Red Card Cancer and the American Cancer Society seeks to become the platform for how the soccer community fights cancer together.
What can you do this Fall to support the cause?
CASA challenges every team to support the cause by donating based on the number of shots, assists, goals, or your preferred statistic. Let's put winning and scoring goals to good use this October.
We also encourage teams to have their players, fans, and other participants collect donations from family and friends in support of the American Cancer Society's research program. If you would like to pledge contact us on social media for a shout-out!
You can also donate directly by using the CASA Bonfire store (find shirt designs below), 100% of all proceeds are donated, or by donating directly to @casaredcardcancer on Venmo.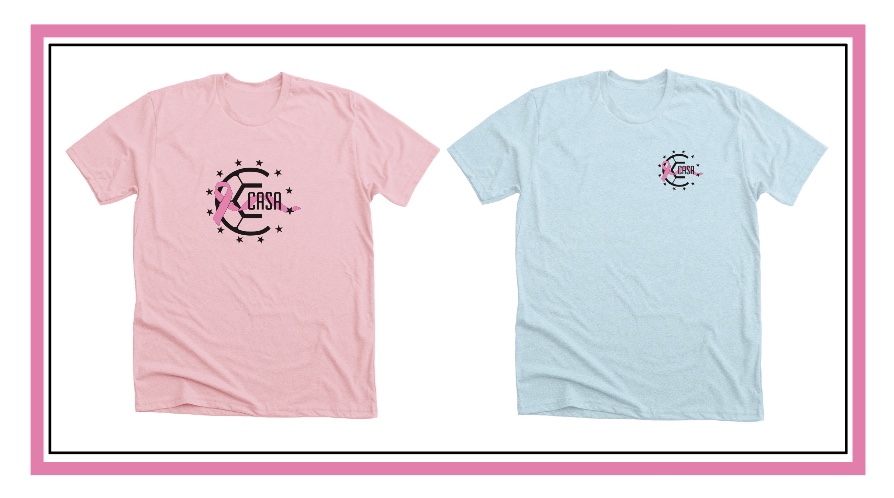 During the Weeks of October 9th, 16th, and 23rd CASA will be hosting RIVALRY MATCHES of the week in each division. The teams participating have already committed to raising awareness and funds for Breast Cancer!
The Matches are:
Oct 9t
Oct 16th

Oct 23rd

Bluestars v Bobert Munich

Oaklyn United v Liberty City

Vidas FC v Philadelphia Falcons

Aston Phila v Rapid Daybreak

FC Misconduct v FC Southhouse

Boys Do Cry v Philly Athletic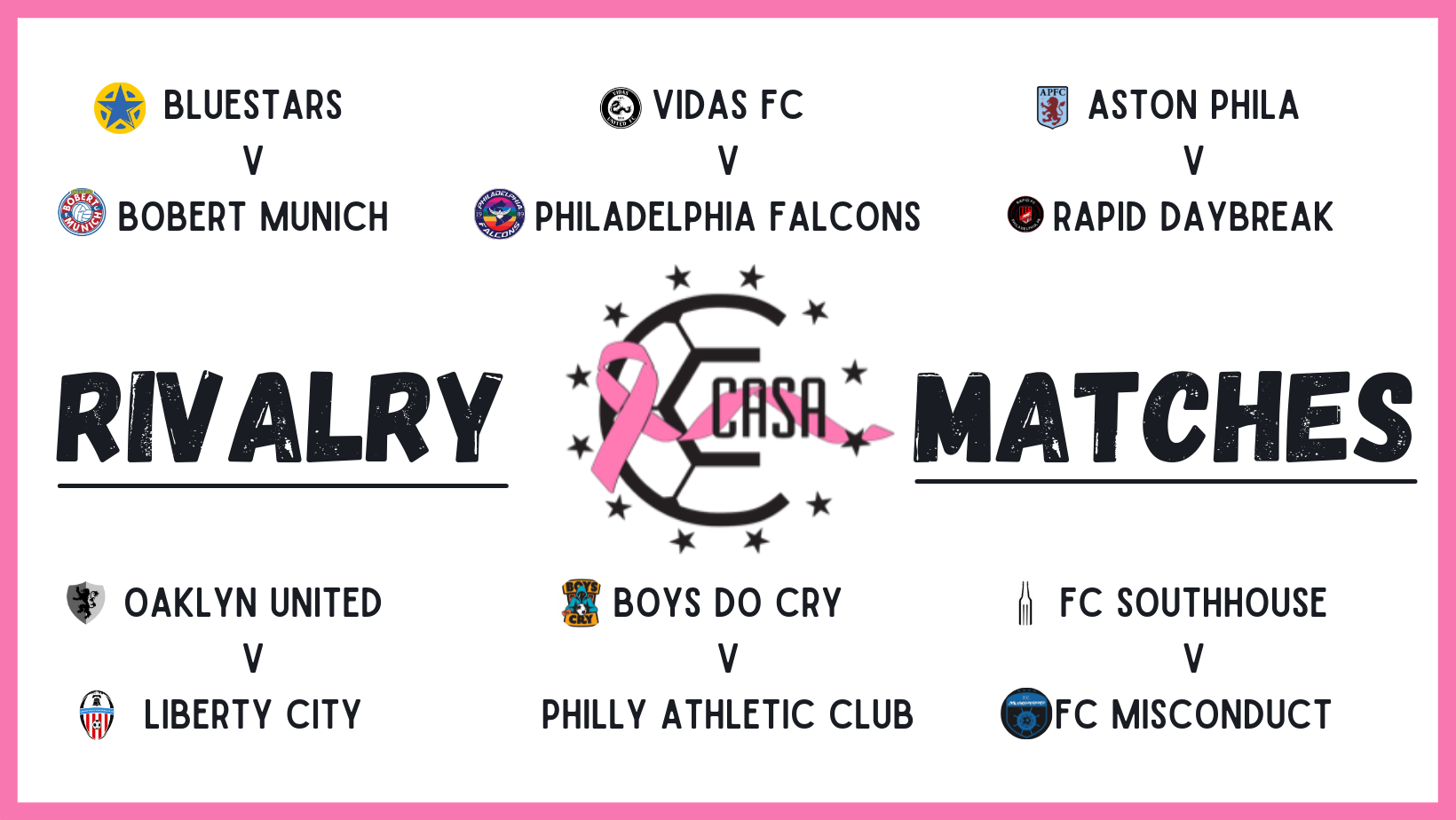 To learn more about it
https://www.breastcancer.org/symptoms
Sponsorship Opportunities.
Local businesses who would like to get involved please contact us at ymartinez@phillysoccer.org