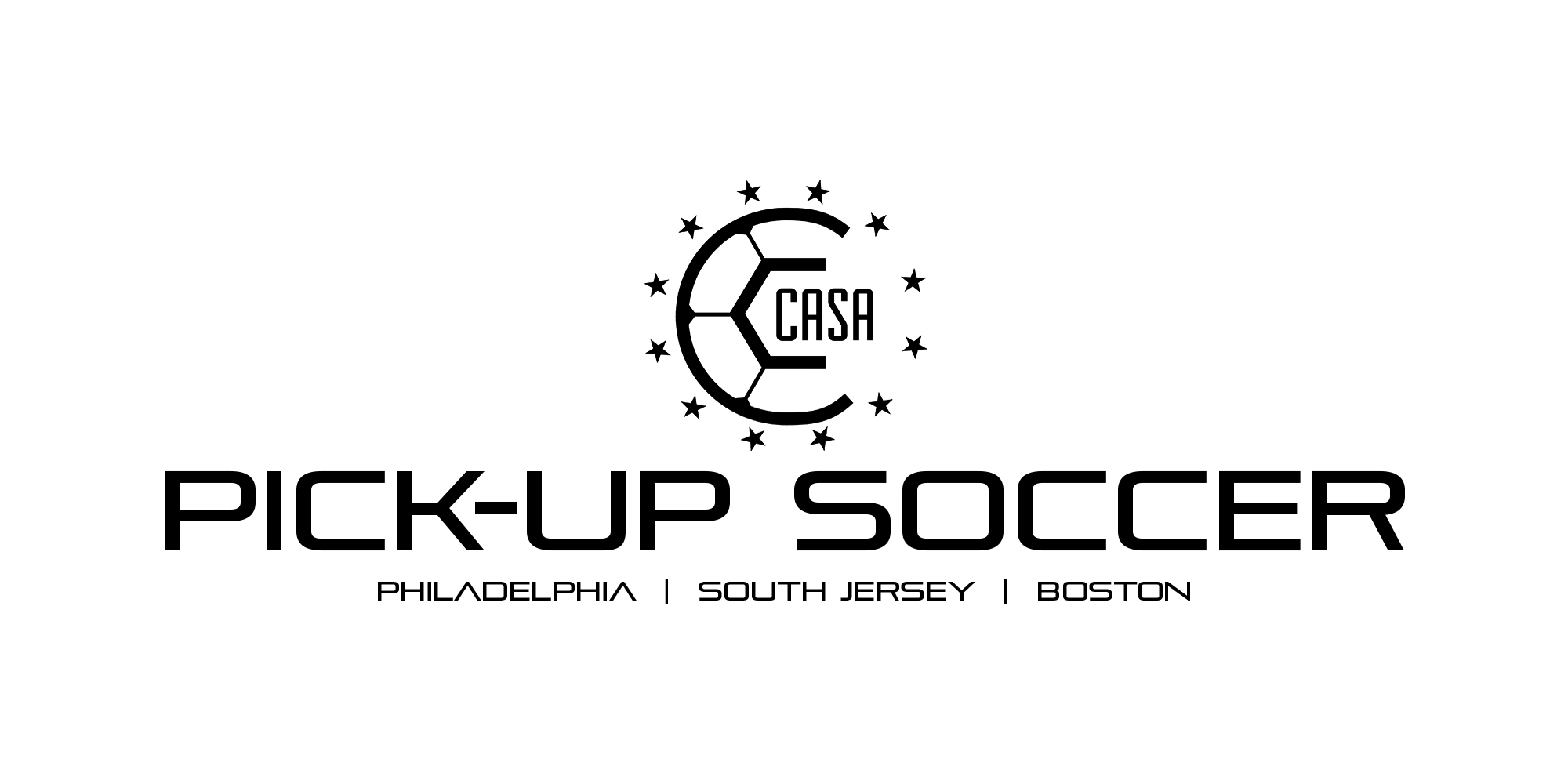 PLAY ORGANIZED, AFFORDABLE, QUALITY PICK-UP GAMES
As the leader of amateur soccer in Philadelphia, South Jersey, and Boston, we have been helping find and foster more pick-up games throughout the region for years. Even in 2021 with all the technology and ability to connect with like-minded soccer players, organization and quality of pick-up games are still wildly unpredictable.
Find us on Open Sports or Meet Up!



Pickup Rules
Our pickup soccer games are a great way to get to know our player community better. Whether you're a pro, or someone who hasn't touched the ball in decades, we welcome you to participate. The rules below are a way of ensuring our pickup games stay fun and friendly for everyone.
Positive attitudes only.

Call your own fouls, and no one else's. No proxy wars. That's how world wars start.

If someone calls a foul, you must respect the call.

No slide tackling.

No corner kicks.

Kick-in from the sides instead of throw-ins.


Last player back (or a designated keeper) may use their hands in front of the goal.
You Must book a spot to play
To ensure the quality, organization of the Pick-Up game, our limited RSVP sessions usually consist of two pitches and four teams, with teams rotating every 25 minutes.
Game Organizers
Are you one of those players who want to get a game going asking round but nobody is taking you seriously?
Do you have a passion for football?

Do you have strong communication and organizational skills?

Do you want to play more football for free?


Why not join CASA Soccer Game Organizers

Team!
What do you have to do?
Be on time at the pitch, welcome all members, explain game play rules, hand over bibs and the football. Split teams, so we have a fair and competitive game (if during the game you realize teams are uneven, feel free to swap a couple of players to have an even game)
Make sure everybody shows good sportsmanship and enjoy the game!
Up for it? Get in touch, emailing us on communications@phillysoccer.org
We are looking for 2-3 Game Organizers to help us grow Philly, South Jersey, and Boston Pick-Up Soccer to more locations and more games!