The CASA Scholarship Fund was created to help our athletic community strive after graduation. CASA hosts events throughout the year to raise money for the fund. We are involved with many local organizations and schools that are made up of students play soccer. To apply, the students submit a written essay on how soccer has impacted their life. We choose several applicants at random to be given a $1000 scholarship towards their schooling. We are happy that we can play a role in helping our Philadelphia, South Jersey, & Boston Area soccer community grow. If you are interested in applying for the scholarship, please fill out this application.

Current round of applications accepted through May 7th, 2022.


2020 Scholarship Winners:
Simone Beamer | George Washington Carver High School of Engineering & Science | Drexel University
The adrenaline, pressure, and teamwork are what attracts Simone to the sport of soccer. Simone fell in love with soccer starting at a young age, and she has grown up to love it more and more, through all of the good and the bad. It helps push her to do better. It helps her escape from anything going on outside of the game, and that is the beauty of soccer.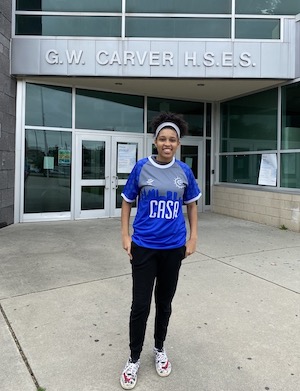 Andre Silva-Santos | Northeast High School | Holy Family University
Andre's passion for soccer was inherited straight from the streets of Brazil. Every day you would find him playing soccer after school with his friends. Kicking a ball around helps Andre forget all of his worries. He considers soccer the best sport because anyone can play it and enjoy it all around the world.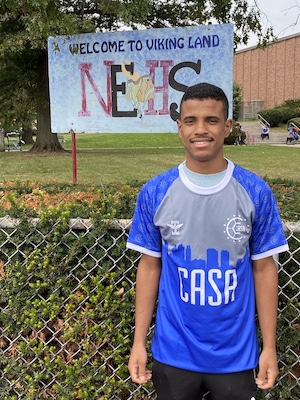 Ryan Colfer | Father Judge High School | Penn State University
Since he was four, Ryan's life has revolved around soccer. While it started as just practices and matches, over time, soccer grew into lifelong friendships and mentors. In his own words on what soccer is about, it is "Not the final scores of the games, but the moments that have helped me grow as a person."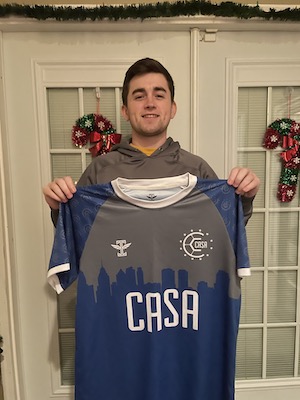 Kai Haynes | Abington Friends High School | Ursinus University
Soccer has helped Kai connect with people from a variety of cultures around the world; all within the diverse area of Philadelphia. Kai's love for soccer comes from the rush it gives him when he plays, but more importantly, from the way soccer brings people together. His greatest memories would never have happened if it weren't for the "beautiful game" of soccer.